Are you a newbie parent of a pet? You must love your pet a lot and are worried about his healthy nutrition food. Therefore, you should know Top 5 Pet Products you should get for your Kittens and Puppies. In this way, you may interact with him correctly and take care of him by giving a massage and understanding his needs. It is essential to learn a lot of things to strengthen the emotional bond with pets. 
However, we will guide you about balanced and nutrition-based pet products to avoid sickness in this review. That's why here we are for your help and guidance to handle your pets with the Top 5 Pet Products you should get for your Kittens and Puppies.
Healthy Breeds: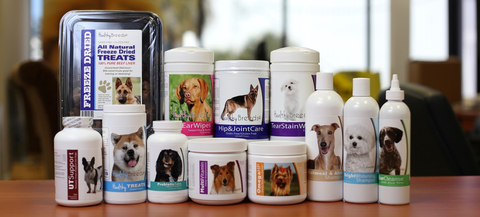 Healthy Breeds product is one of the healthy pet foods available on the market with just 4 calories per food. The formula of healthy breeds has the perfect blend of dried blueberry, as well as dried cranberry and chicken liver. Therefore, it is very appealing for kittens and puppies that they become salivate by just hearing the bottle shake. yummy!!!
On the other hand, it is the perfect food for all breeds, ages, and sizes. You can search for your breed. Furthermore, this product is made in the USA by the FDA, USDA, and FSIS. The best thing is they regulated manufacturing facilities for safety and purity. 
However, if your pet has any allergies, you can check out their Gluten-Free or Grain-Free Beef or Chicken Freeze-Dried for sensitive stomachs.
Zuke's Natural Dog Food:
Zuke's Natural-Dog food is nutritious and delicious. This product is the top-notch and best food for your puppies and kittens. Furthermore, it is cost-friendly, and the packaging bags can be re-seal for your convenience.
The food is full of flavor; therefore, it is liked by even picky eaters too. Each recipe of this product is prepared with natural premium ingredients with protein as the main ingredient and savory herbs like turmeric and fruits like cherries and berries. You have an open choice to select a suitable recipe from the different protein sources that include duck, salmon, chicken, rabbit, and pork. On the other hand, vegetarian families can buy the peanut butter and oats recipe.
Wellness Natural Pet Food: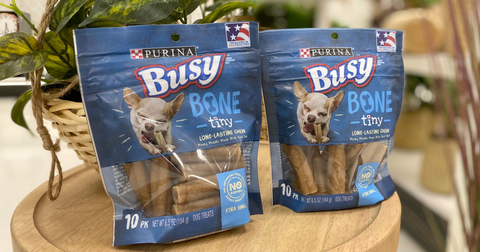 Wellness Natural-Pet food is a tasty food to train your puppies and kittens. This product is formulated with all-natural premium ingredients. Therefore, it is so Nutritious healthy. It is available at Affordable prices and facilitates you with an option between a 3 OZ bag and a 6 OZ bag on purchasing. 
That's why you can start with the smaller bag to test if your pet will like it or not. If you want this food, then you can buy a big bag. The main ingredient of this product is protein. You have two options for choice, and One is premium crunchy chicken and carrots. The other one is salmon and lamb. It contains DHA ingredient, which is available in the milk of nursing kittens and puppies.
Hill's Ideal Balance Food:
Hill's Ideal Balance food is Natural and soft-baked with chicken as well as Carrots. It is a rich combination of chicken and carrots' unique flavors to make a positively delicious savory food. 
Chicken is the main ingredient of food which provides kittens and puppies enough protein to maintain muscles. Hill's Ideal Balance food is grain-free food that means there is no corn, wheat, or soy, as well as no artificial colors, flavors, or preservatives, which make it the best product for your pet with sensitive stomachs.
This product is an excellent Balance food as healthy nutrition, which is compatible with other Ideal Balance dry and wet pet foods. Additionally, it offers different Ideal Balance Soft-Baked flavors that include Beef and Sweet Potatoes and Duck and Pumpkin.
Purina Busy:
Purina Busy Bone is to fuel your little kittens and puppies with the flavor of delicious love. Real meat at the center of the chewy bones enables him to feel affection and that you love them. Purina Busy Bone is manufactured with a unique twisted shape to let them engaged in the reward you have given. 
No colors are included in this product; therefore, it is 100% natural and healthy for pets. On the other hand, the red meat is rich in flavor that makes kittens and puppies salivary. This product will surely satisfy their taste buds. As this product has no rawhide, it enhances the chewing capability of kittens and puppies that plays an essential role in cleaning their teeth.
Conclusion:
We have discussed above the Top 5 Pet Products you should get for your Kittens and Puppies that are important for strengthening the emotional bonding between you and them. Not only provide them highly nutritious products that are necessary for the healthy growth of your pets, but you also need to prepare the right furniture for your cat, dog, it will be the best indication of delivering ardently love to them. Let's check out Sandinrayli furniture for your Kittens and Puppies, like useful cat tree, cat scratcher, dog house. All of Sandinrayli products are up to 50% OFF during this Black Friday sale. Don't hesitate to get this Sandinrayli coupon and get the best furniture for your close friends.